Mike Richards #18


Mike's history is documented on print by the Kitchner Rangers.
The Rangers commissioned S Houston to paint a portrait of Mike
highighting his time with the Rangers. Mike's family was flown to
Kitchener for the on ice presentation of this great honour.
Pictured below is Mike holding the Memorial Cup, holding the
World Junior Cup, and Mike at 6 years of age, ready to take on
the Stanley Cup.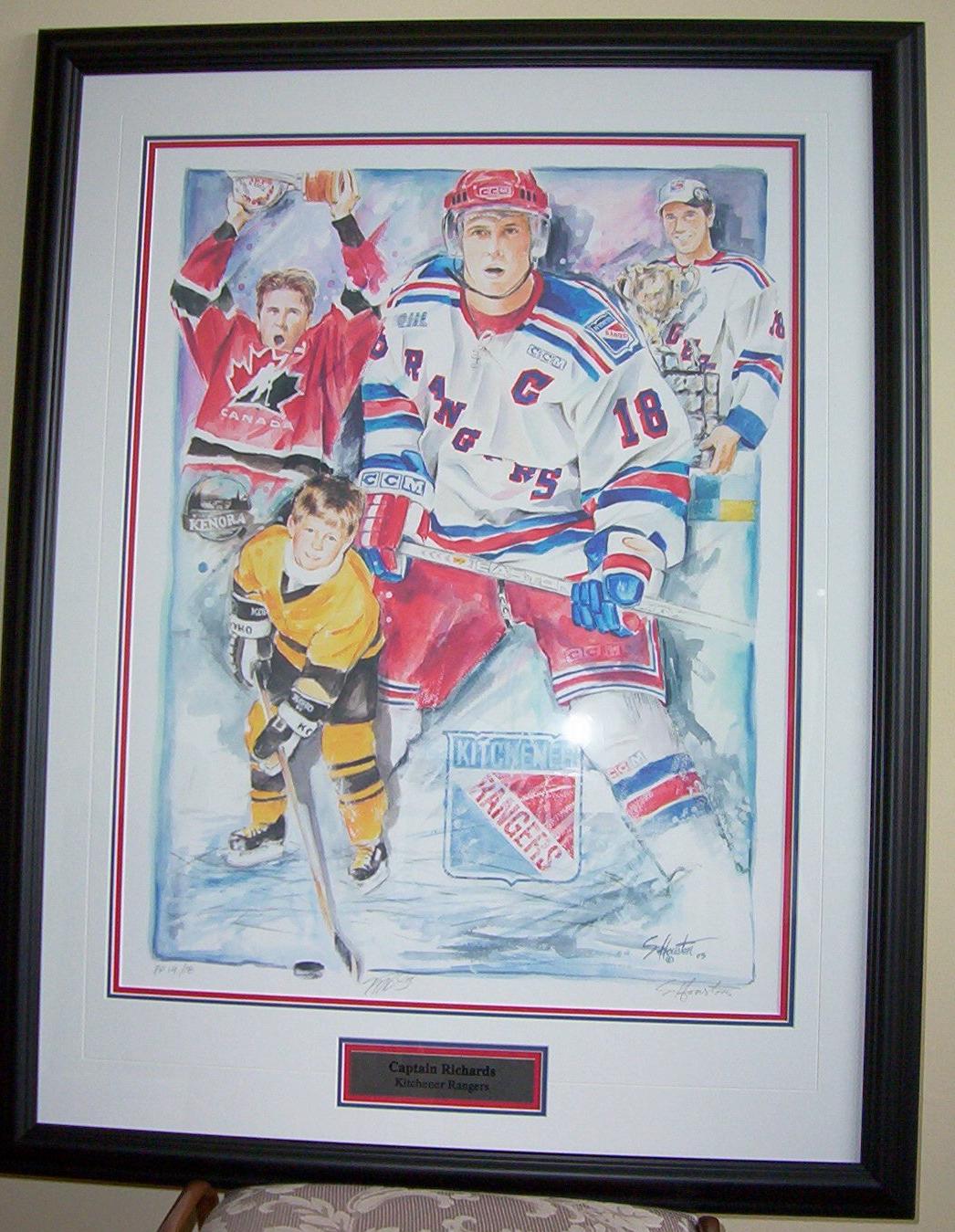 Mike Awards and Accomplishments
Mike and Andrew at Valleyview School